unique maintenance program
Konesilta Oy's own maintenance and equipment service operates in modern premises in Kärsämäki, Tampere and Tuusula. With the help of professional maintenance staff, we offer our customers a unique turnkey maintenance program for our newer used machines, in which case you will be given an almost brand new refurbished Warranty replacement machine!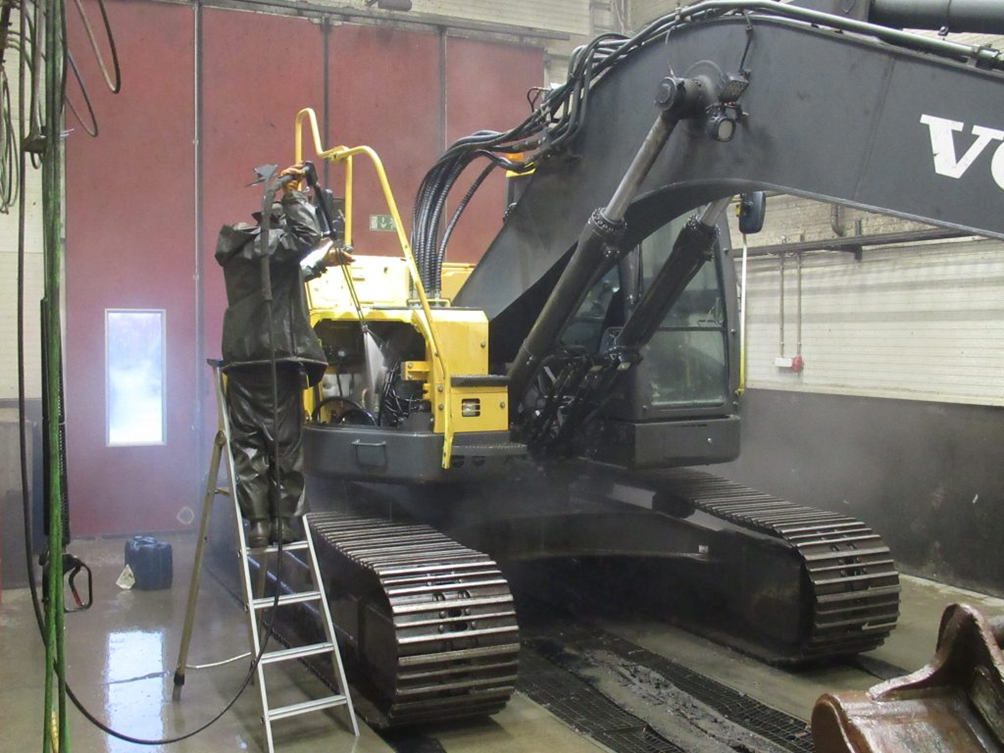 PHASE 1
Machine washing and cleaning inside and out in our modern washing hall.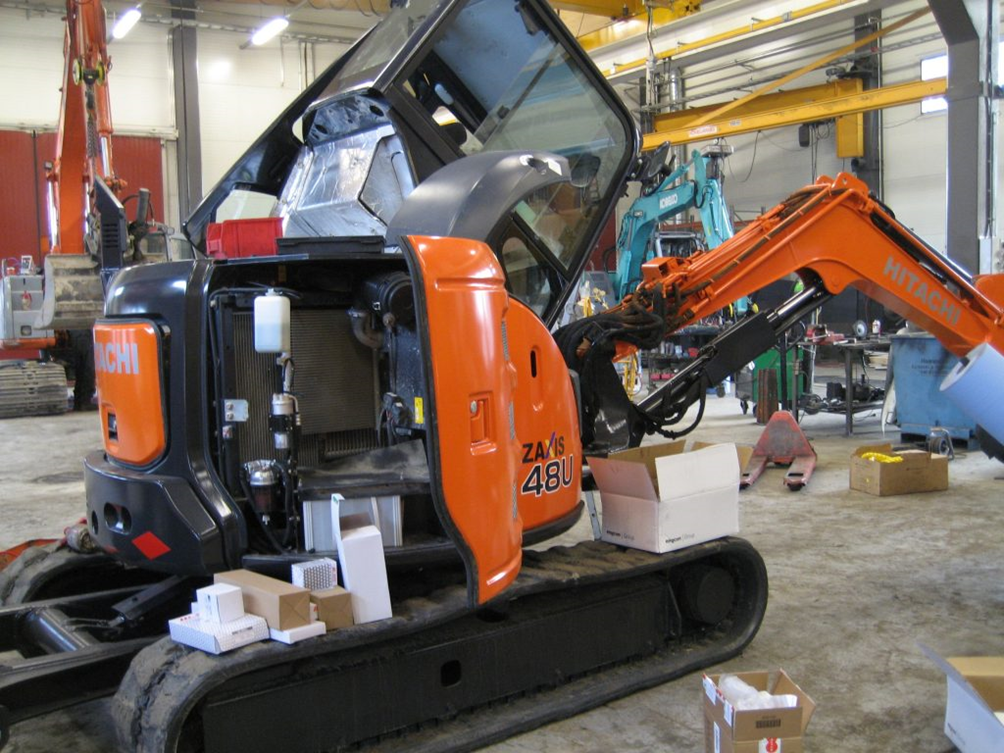 PHASE 2
Maintenance procedures. Changing oil filters and greasing. We use high-quality oils and filters according to machine manufacturers' recommendations.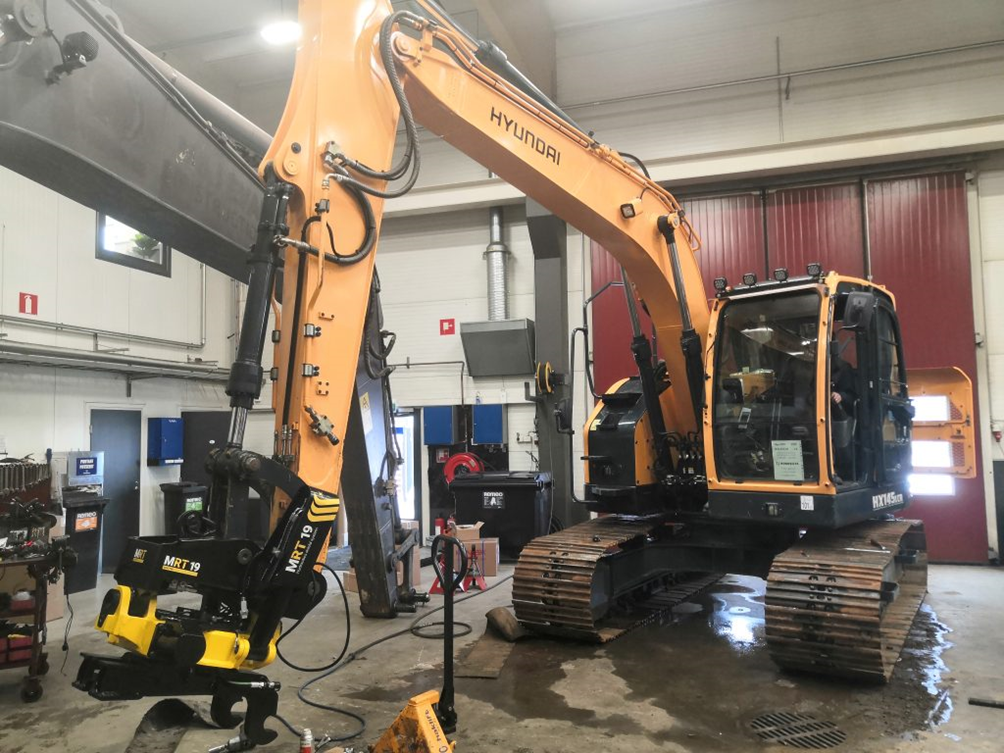 PHASE 3
We check excavator automation, driving speeds, and other electrical equipment and meter checks. Also work lights, roof flashing lights, radios, batteries, air conditioning checks, chassis condition checks, including track rollers and wheels checks and heater installations for block heaters or fuel-powered ones (eber/webasto.)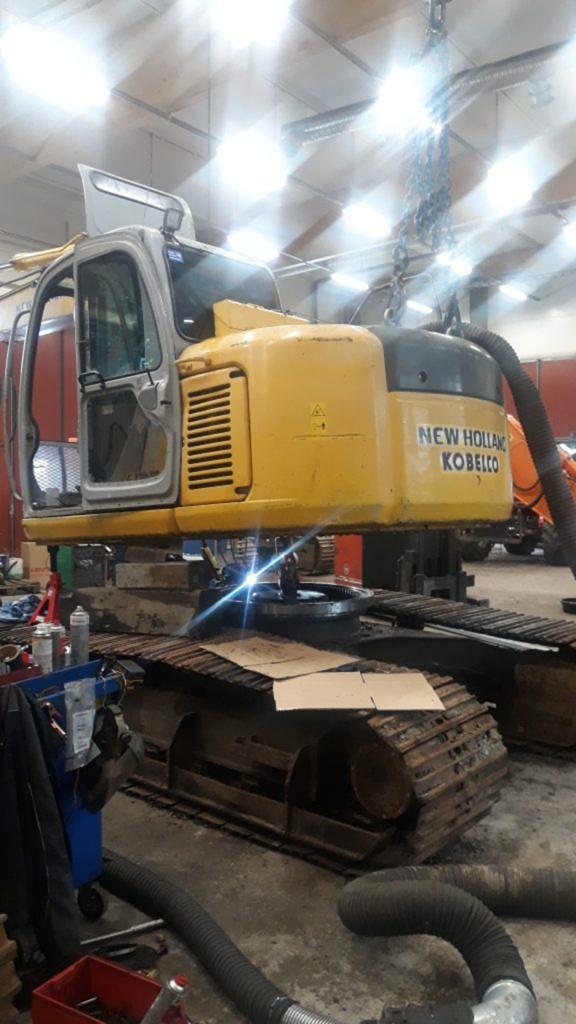 PHASE 4
Boom clearances due to wear are removed by replacing new hardened pins and bushings in the boom as needed. We have 3 cranes at our disposal: a 12 tn bridge crane and 3 tn and 1 tn jib cranes, as well as plenty of special tools with which the work can be done cost-effectively and with high quality.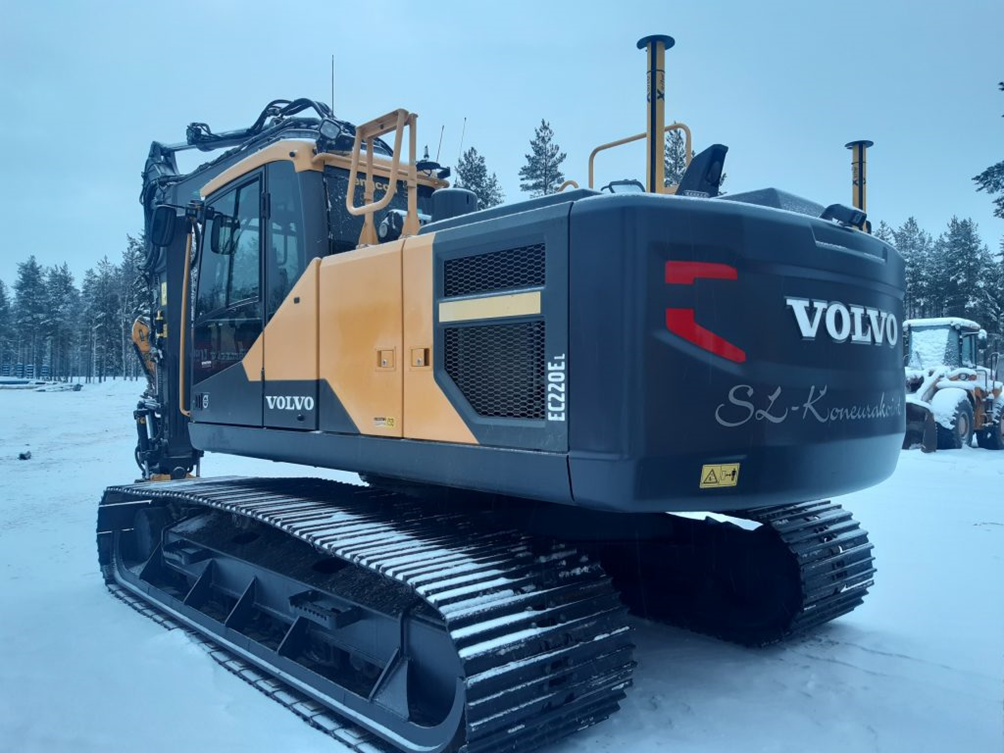 PHASE 5
Installations of additional equipment as well as installation and modification of work equipment hydraulics.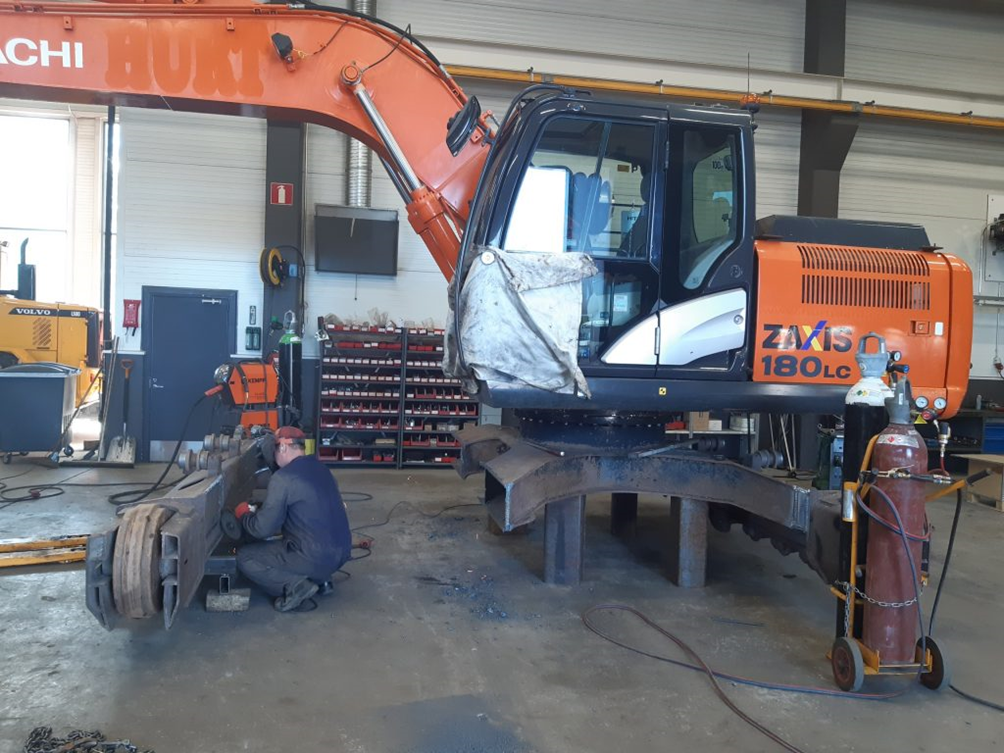 PHASE 6
We make possible special equipment, such as changing track pads, changing tracks, armouring and forest equipment/protection.
As an example, the picture shows the spreading of the undercarriage.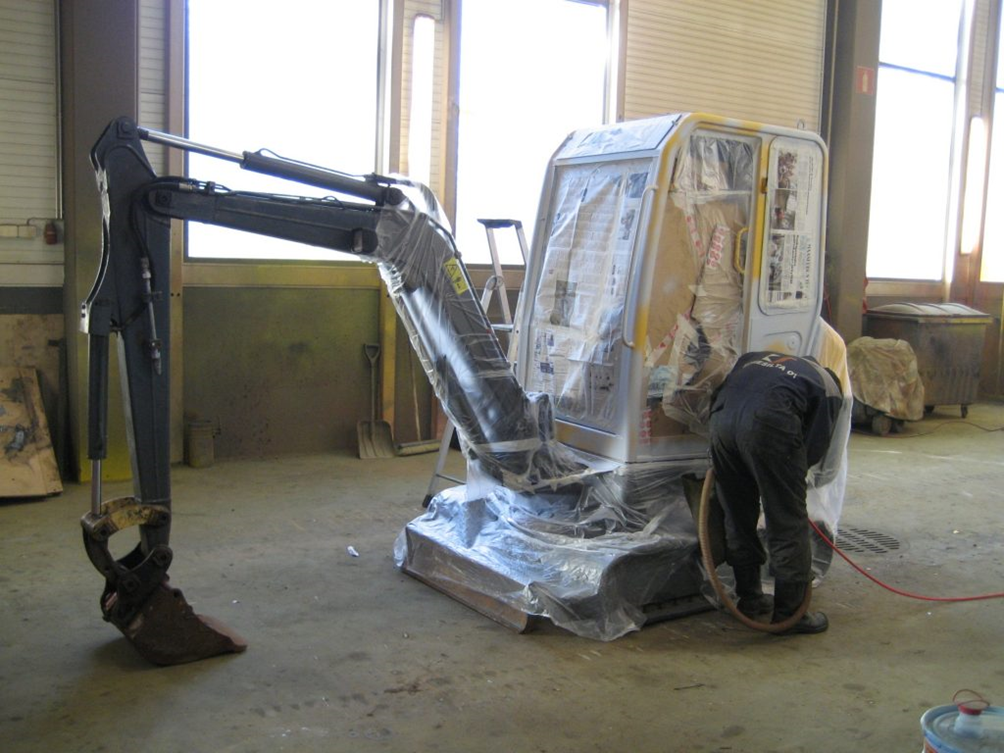 PHASE 7
Cosmetic paint defects are repaired in a modern repair shop that meets environmental and ventilation requirements, where spot painting is done after the base work using the original shades of the machine manufacturers. We install the new brand/model stickers and the warning stickers required by law at the end.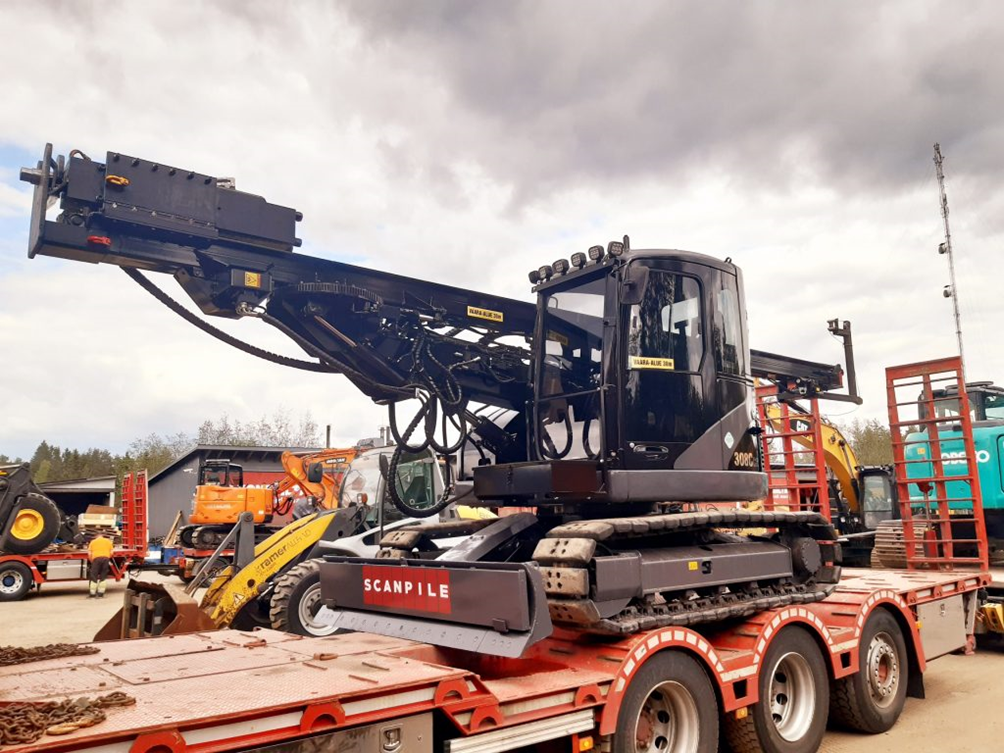 PHASE 8
As a result, the customer is handed over a stylish replacement machine equipped and serviced! Deliveries directly to the agreed place on your construction site on time.